Breastfeeding Support
Breast milk is the optimal nutrition for infants so WIC provides breastfeeding support to moms and babies. Our efforts in supporting our moms shows in our 79% breastfeeding initiation rate! At our clinic we have 4 lactation consultants on staff to help you with any breastfeeding questions or concerns. They can also provide breast pumps, if after assessment, it is found that one is needed and they will also help you with the paperwork to receive a breast pump through your insurance. The Johnson county WIC program also has breastfeeding peer counselors whose role is to promote breastfeeding and provide additional support and encouragement.
We offer breastfeeding classes every day of the week at different times of the day so you can find something that fits your schedule.
Click here to see our schedule.
Breastfeeding classes and support are offered to EVERYONE, FOR FREE, even if you are not participating
in the WIC program so feel free to stop in or give us a call if you need to speak to a lactation consultant.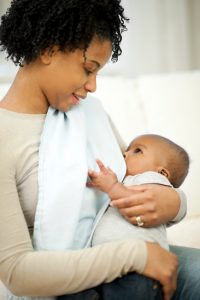 Check out these helpful, trusted websites for breastfeeding support:
https://lovingsupport.fns.usda.gov/
http://kellymom.com/
www.womenshealth.gov/itsonlynatural   
http://www.usbreastfeeding.org/  
http://lowmilksupply.org/increasingmilk.shtml
http://www.workandpump.com/
www.womenshealth.gov/breastfeeding-at-work
www.tummytimemethod.com
askdrsears.com
Indiana WIC Breastfeeding Law Card

Our Lactation Ladies:
Tracy Smith
Registered Dietician, International Board Certified Lactation Consultant, WIC Coordinator
Angela Larkin
Registered Dietician, International Board Certified Lactation Consultant, Breastfeeding Coordinator
Angie Turnmire
International Board Certified Lactation Consultant
Kathy Robertson
International Board Certified Lactation Consultant
Becky Davy
Breastfeeding Peer Counselor