Welcome to WIC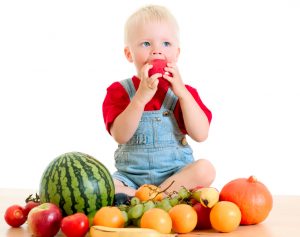 Johnson County WIC is dedicated to providing real support for you and your family to become healthy
and maintain a healthy lifestyle.
Pregnant women, Postpartum women, infants and children up to age 5 are categorically eligible to participate in the WIC Program.
Click here to view our WIC Income Guidelines!
Call today to schedule an appointment!
Need help with transportation?  
If you are a member of Anthem's Healthy Indiana Plan or the Hoosier Healthwise program you are covered for transportation services to your WIC appointments. Call LCP Transporation 24/7 at 1-800-508-7230 please give at least 48 hours notice before your appointment.
Access Johnson County now comes down to the WIC office, for fares and schedules go to www.accessjohnsoncounty.org or call 317-738-5523.
A final option we now have is for an Uber pick up paid for by WIC to attend your appointments and/or benefit pick up. This service MUST be scheduled by WIC staff so you will need to call the Johnson County WIC office for arrangements.
Uber transportation services are provided as long as funding is available.

What is WIC?
WIC is a supplemental nutrition program for Women, Infants and Children.
We provide participants with an eWIC card that is used at qualified local grocery stores to purchase the programs specified nutritious foods.
WIC is nationally recognized as an effective program for promoting healthier eating habits and lifestyles.
We offer breastfeeding education for prenatal women as well as breastfeeding support for moms and babies.
Although we are Women, Infants and Children, we are truly a family focused program to help you meet your needs and goals.

Who's Eligible for WIC?
Pregnant Women
Breastfeeding Women (up to baby's 1st birthday)
Non-Breastfeeding Postpartum Women (up to 6 months after delivery)
Infants
Children up to the age of 5
Families actively receiving Medicaid, Food Stamps and/or Temporary Assistance for Needy Families (TANF) are automatically income eligible for the WIC program.
IF YOU ARE NOT currently receiving any other state aid you still may qualify for our program as our income guidelines are a bit higher than other programs.
IndianaWIC Eligibility Card 2017

What are our Services?
Our WIC participants receive
Nutrition education materials and nutrition counseling.
Height/Weight assessments and anemia testing, that is administered by Registered Dietitian or a Registered Nurse.
Nutritious Foods. Click here to view our Food List!
Breastfeeding support, click here for our support page.
Referrals to various support and education programs including but not limited to: Healthy Families, Private Physicians, Food Nutrition Program (FNP), Smoking Cessation Programs.
WIC Sessions that engage parents and their children, as well as creating new bonds and friendships among participants.